Furniture Removals in Worksop
If you are moving home or office, our expert furniture movers will make sure your furniture is moved safely.
Trust your furniture removal to an experienced local removal company
Moving is quite a physically and a mentally taxing job that takes a great deal of organization and planning. If you have a spacious car, you can decide to pack the smaller items in boxes with the help of your family or friends and move them on your own. However, when it comes to moving the bulkier items of furniture, the job can get a bit more complicated, and it can be necessary for you to seek the services of a professional furniture removals company, such as AB Castle.
AB Castle is a renowned removals company that has been in operation for over 25 years. Over the years, we have served dozens of clients in and around Worksop, and our experience is unparalleled. Below are some benefits you can expect by hiring us to assist you with furniture removals.
Many people avoid hiring professional furniture removals services to save money. What they don't realize is that working with a dependable removal company, such as AB Castle, can actually save them money. Considering how valuable your furniture is, you do not want it to get broken during the moving process. Unfortunately, if you decide to move your furniture on your own, you will have to spend more money on replacement or repairs in the event of a breakage. 
On the other hand, our professionals are highly skilled and experienced in handling delicate items of furniture, and you can count on them to get the job done without any significant breakages. In any case, we at AB Castle are insured, and therefore, even if some breakages occur accidentally during the process of moving your furniture, you will not have to pay for repairs or replacements. Considering the risk involved in moving delicate furniture, hiring a professional removals company is a more economical decision.
Moving furniture involves a lot of heavy lifting, and therefore, if you decide to do it on your own or with the help of your family and friends, you will be putting yourself, your family, and your friends at the risk of sustaining serious injuries. On the other hand, by hiring us to do the job on your own, you will not have to worry about injuries. 
Our team will do everything for you, from disassembling your pieces of furniture to loading them to our vehicles to shipping them to your new home to reassembling them to arranging them properly in your new house. Therefore, by hiring us, you will effectively pass the risk of getting hurt from you and your family or friends to our skilled, insured professionals.
Moving large and awkwardly shaped pieces of furniture can be quite a stressful job. The good news is that by hiring our removals company to assist you, you can simplify the job and consequently help you avoid the stress associated with moving. We will send a team big enough to ensure that the job is done within the shortest time humanly possible.
 We will do all the planning for you and ensure that your valuable furniture gets to your house in one piece. In other words, you will have the time you need to do other more important things without any worries.
Overall, it is apparent that if you are planning to move from your current house, moving your furniture to your new home can be quite a daunting task. The good news is that you do not have to do the taxing job on your own; you can instead hire a removals company to handle it for you. If you are looking for a dependable furniture removal company in or around Worksop, AB Castle is your best bet. Feel free to contact us today for more information about our company and services.
See why our customers have used us for the past 25 years.
Both men worked hard, carefully handling our possessions. Joe and Mark - amazing - no complaints.
Great pair of guys. Friendly and helpful. Highly recommend.
Fantastic service! Arrived on time, worked hard and quickly. Very helpful and friendly. Will be using again when we move in the new year.
Excellent service. Every aspect was first class, from Tara in the office to the move itself. The lads were fab, friendly and so hard working. I would have no hesitation in recommending them or using their service again.
Agreed fee after phone call to discuss deposit, the two guys who came Joe and Mick went above and beyond. Nothing too much trouble, polite. Just fantastic.!
Excellent service from start to finish. Both lads very professional in their work, effort and overall kindness. Would highly recommend the company to friends & family. Thank you once again.
A great job considering the location of my new property and the layout inside.
Excellent service, very quick and professional. Just what we needed on this stressful day.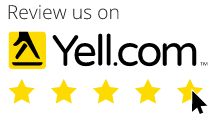 Based in South Yorkshire, we cover the whole of the UK for home and office removals
We offer nationwide removals from any location in South Yorkshire. We offer discounts for removal and storage packages.
Please complete our contact form and we'll get back to you as soon as we can.