Fully secure, our self-storage facilities are ideal for anyone wanting easy or regular access to their items.
Self-storage units in Sheffield available for both long and short-term hire
Professional storage services, such as AB Castle, play several important roles. For instance, if you have to move houses, but you can't move into your new home immediately for some reason, you can rent a storage space to keep your belongings for a few days or weeks. Similarly, if your home needs extensive repairs or renovations, you can store your belongings in a storage facility until the renovation work is done.
Some businesses also rely on storage services to keep their goods. If you need the services of a storage facility in or around Worksop, AB Castle is the answer. At AB Castle, we have several storage options that you can choose from, depending on what you need to store and how long you expect it to be in our storage facilities. Here are some of the options that we offer.
At AB Castle, we offer highly secure self-storage units of different sizes, and therefore, you can pick the right one depending on how much stuff you need to store. Self-storage is a great alternative to regular storage in the sense that it can perfectly serve those who might need easy access to their stored items. Therefore, although self-storage might be viewed as a preserve of people who are moving houses or those with things that can't fit in their homes, these units can be of great benefit to small businesses without adequate space to store some of their merchandise and even equipment. 
Once you have locked your unit, nobody else will be able to access its content. However, you will be able to access your things 24/7.
Containers can be a great storage option for people looking for highly secure and spacious storage space. At AB Castle, we offer 20 feet containers that can be used to store anything from domestic or commercial furniture to vehicles. Our containers can also be used as start-up space for small businesses, and therefore, if you are just starting a business, but renting an office is too expensive for you, you can rent out a container and convert it into a secure and private space to work from. 
In other words, a container can be a cost-effective workspace for start-ups. Once you have locked your container, nobody else will have access to its contents. With 24/7 monitoring, you can rest assured that your belongings are secure.
This storage option is best for businesses looking for additional storage space for stock and other assets. Whether you are looking for an additional storage space to accommodate more stock due to seasonal demands, or you are looking for a long-term storage solution, you can count on our pallet storage solutions to keep your goods safe and organized. 
At AB Castle, we understand that your goods are highly valuable, and therefore, we invest heavily in securing our facilities. With round the clock monitoring, you will not have to worry about the security of the goods you have stored in our facilities.
As you can see, the importance of professional storage services cannot be overemphasized. Both residential and commercial clients can benefit from secure storage solutions in several ways. For instance, a person moving houses can use these services to temporarily store their belongings if the new home is not ready. Similarly, a business person with goods or equipment that cannot fit in their business facility can rent storage space on a temporary or even long-term basis.
If you are looking for a storage services provider offering flexible storage solutions in Worksop, AB Castle is an excellent choice. Get in touch with us today for more information about our company and services.
See why our customers have used us for the past 25 years.
Both men worked hard, carefully handling our possessions. Joe and Mark - amazing - no complaints.
Great pair of guys. Friendly and helpful. Highly recommend.
Fantastic service! Arrived on time, worked hard and quickly. Very helpful and friendly. Will be using again when we move in the new year.
Excellent service. Every aspect was first class, from Tara in the office to the move itself. The lads were fab, friendly and so hard working. I would have no hesitation in recommending them or using their service again.
Agreed fee after phone call to discuss deposit, the two guys who came Joe and Mick went above and beyond. Nothing too much trouble, polite. Just fantastic.!
Excellent service from start to finish. Both lads very professional in their work, effort and overall kindness. Would highly recommend the company to friends & family. Thank you once again.
A great job considering the location of my new property and the layout inside.
Excellent service, very quick and professional. Just what we needed on this stressful day.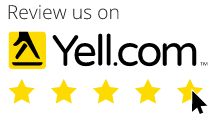 Based in South Yorkshire, we cover the whole of the UK for home and office removals
We offer nationwide removals from any location in South Yorkshire. We offer discounts for removal and storage packages.
Please complete our contact form and we'll get back to you as soon as we can.