Safe Self Storage in Doncaster
Moving house can be a stressful and overwhelming experience. With so many things to organize and pack, it's easy to feel like you're drowning in a sea of boxes and belongings. Fortunately, self storage can help ease the process and make your move less daunting. 
AB Castle offers great self storage solutions for clients in Doncaster city centre and the surrounding areas. 
Moving an office can be a logistical nightmare. There are so many things to consider, such as packing up equipment, furniture, and files. However, self storage can help make the process easier.
With our self storage units, you can temporarily store your items until you're ready to move into your new office space.
This way, you can avoid the stress of having to move everything at once and can focus on getting your office set up in your new location. Additionally, you can use self storage unit to store excess office furniture or equipment that you don't need in your new office but don't want to get rid of.
This way, you can free up space in your new office and have the option of retrieving those items from a storage unit at a later date.
To learn more about our company and values, and to arrange a competitive quotation, get in touch today with our professional storage team.
Monday

8:00 am - 7:00 pm

Tuesday

8:00 am - 7:00 pm

Wednesday

8:00 am - 7:00 pm

Thursday

8:00 am - 7:00 pm

Friday

8:00 am - 7:00 pm

Saturday

8:00 am - 1:00 pm

Sunday

Closed
AB CASTLE REMOVALS AND STORAGE LTD is registered as a Limited company in England and Wales, registration number: 09184620. Registered address: 4 Edmund Avenue, Sheffield, England, S17 4RN,
See why our customers have used us for the past 25 years.
Both men worked hard, carefully handling our possessions. Joe and Mark - amazing - no complaints.
Great pair of guys. Friendly and helpful. Highly recommend.
Fantastic service! Arrived on time, worked hard and quickly. Very helpful and friendly. Will be using again when we move in the new year.
Excellent service. Every aspect was first class, from Tara in the office to the move itself. The lads were fab, friendly and so hard working. I would have no hesitation in recommending them or using their service again.
Agreed fee after phone call to discuss deposit, the two guys who came Joe and Mick went above and beyond. Nothing too much trouble, polite. Just fantastic.!
Reliable service from start to finish. Both lads very professional in their work, effort and overall kindness. Would highly recommend the company to friends & family. Thank you once again.
A great job considering the location of my new property and the layout inside.
Outstanding service, very quick and professional. Just what we needed on this stressful day.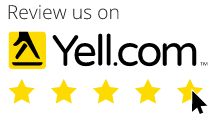 Why Choose AB Castle for Storage Solutions?
AB Castle self storage facility provides a safe and secure environment for storing belongings. With 24-hour security, CCTV cameras, and individual locks on each unit, you can be assured that your items are protected. Secondly, self storage provides flexibility and convenience. you can choose the size of your storage unit and the length of time you want to rent it for, making it an ideal option for short term or long term storage needs. 
Save money by only paying for the space you need, rather than investing in your own facilities or renting larger spaces than necessary.
Need help with moving? – AB Castles provide removals and cover all aspects of moving and storing your items.
Read more information on our blogs: 3 benefits of storage solutions, 5 different uses for storage units, how secure storage can help during house moves.
Based in Yorkshire, we cover the whole of the UK for home and office storage
Document Storage Doncaster
Document storage in self-storage is an excellent option for businesses and individuals who need a safe and secure place to store important documents. Self storage facilities offer a range of options and 24-hour surveillance. This ensures that documents are protected from damage, theft, and other security risks. Additionally, document storage in self storage is a cost-effective solution for businesses that need to store large volumes of paper documents but don't have the space or resources to do so on their own.
Business Storage Doncaster
Business storage can provide numerous benefits to a business. Firstly, it allows businesses to free up valuable office space by storing excess inventory, equipment, or files offsite. This can help improve organization and productivity in the workplace.
Additionally, business storage provides a secure and controlled environment for storing sensitive documents, equipment, and inventory. With advanced security features such as 24/7 surveillance and restricted access, businesses can be confident that their items are protected from theft, damage, or unauthorized access.
Personal Storage Doncaster
Personal self-storage can provide numerous benefits to individuals. Firstly, it allows individuals to declutter their living spaces by storing excess belongings offsite. This can help create more space and organization in the home, leading to a more comfortable and functional living environment.
Additionally, personal self-storage provides a safe and secure environment for storing valuable or sentimental items that may not fit or be safe to keep in the home.
We offer nationwide storage from Doncaster or any location in South Yorkshire. We offer discounts for removal and storage packages.
Please complete our contact form and we'll get back to you as soon as we can.
We adhere to the British Association of Removers Alternative Dispute Resolution Scheme which is independently operated by the Furniture & Home Improvement Ombudsman www.fhio.org